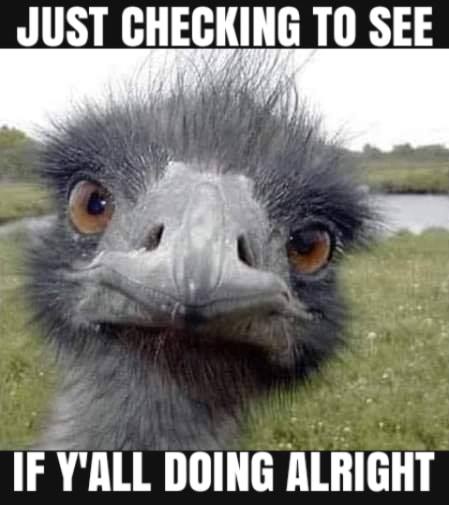 Good Morning all glad that you are all hanging in there.
Today is better than yesterday, I had the bathroom blues all day!
I have been working on my displays and trying to figure out how
to do it by the end of October.
But I get so tired and have to stop. I never made it to Costco the other day. I kept
falling asleep.
So yesterday I ordered my frozen food on line. I want to go out, but I can't seem
to make it...Bathroom blues seem to stop me so much or general malaise.
After October I will need to find another hobby, as I have way too much jewelery done.
I would need 6 tables to display it all. And I am only doing two..I have to remember
that jewelery is not selling very well these days. But that is ok also. I only
do it to keep busy. But now I am not ordering any more stuff. Just using up
what I already have. (Which is too much) I hope Rita and Doris
don't back down on me as I can't do it alone. At least not these days, LOL.
Well on Tuesday the hearing aid called again and cancelled until yesterday.
Well he made it yesterday and he was looking better. I'm afraid when he called, I said
"you're cancelling on me again?" And he said he couldn't help it he was stuck in San Diego
waiting in his car for his clients to show up . They had forgotten the appointment and he
called them on his cell and they were on the way back. Ok says I!
It doesn't do me any good to get angry. I am lucky he comes to the house.
He did all the testing and I have lost more hearing in the right ear. My good one.
Had to calibrate it stronger.
Beth I am glad you got your meds to help you out through all of the tough times.
EllyBl, I bet if feels good to be in your new home. Go slow and before you know it
you will be all settled in, appliances and all.
Liz nice to see you sleeping better and taking care not to overdo.
Candy it will be nice if you got to the firemen's event. You both
need to be doing something fun. I hope you go or you went.
I got my package this morning and wonderful items. I love them and I hope Leo
does too. I got them for Leo for Christmas. I told him when packages arrive not to
open them. So he didn't.
It will be nice to give him something different other than TShirts...I can't give him any
more balsa wood as his hands are hurting him ( I think Carpal's) I need to find a hobby
that both of us can do together.
Spotted Wolf, hope you and wife and pup are all well, so nice that you pop in.
Stormy weather will delay your plans, but not for long and you will be on the road again.
Bye all and have a wonderful weekend.